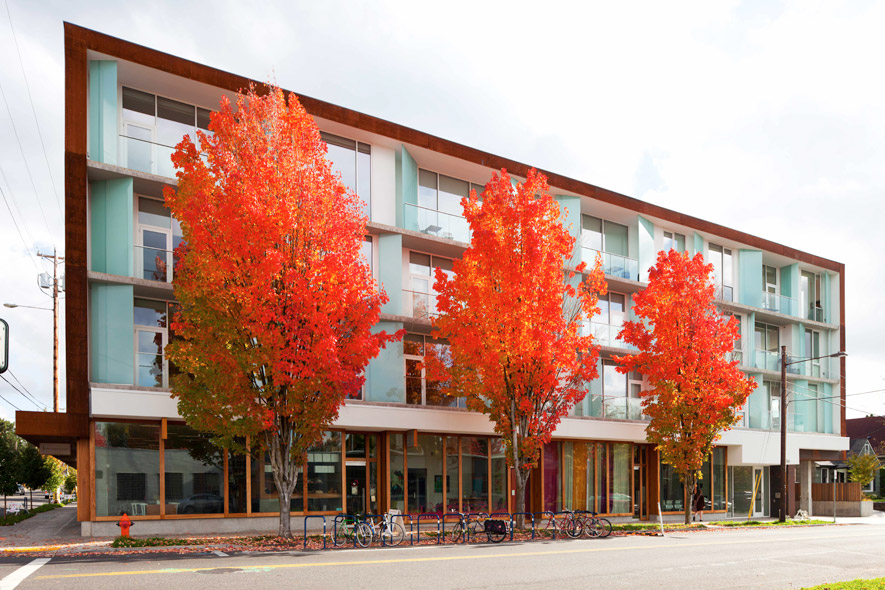 2530 SE 26th Ave. #309 | Portland | 97202
Architecture: Holst Architecture
Offered By: Mari Design, Inc.
Built 2008, 2 bedroom, 2 bathroom, 1500 square feet
The condo is situated in the SE Clinton area and has radient heated hard wood floors, ceiling to floor glass and a Modular Art wall in the Dining Room, custom wallpaper in the Living Room and Master Bathroom. The residents have a SW view that faces downtown Portland and the home is totally smart, all shades, lighting, cameras, audio, video and HVAC can be controlled via iPhone, iPad, Apple computer and can also be controlled remotely while out of town. It has a timer based system when the residents are away to adjust lighting, shades and HVAC based on their needs. It truly is an East Side gem.
Photography by Ty Milford