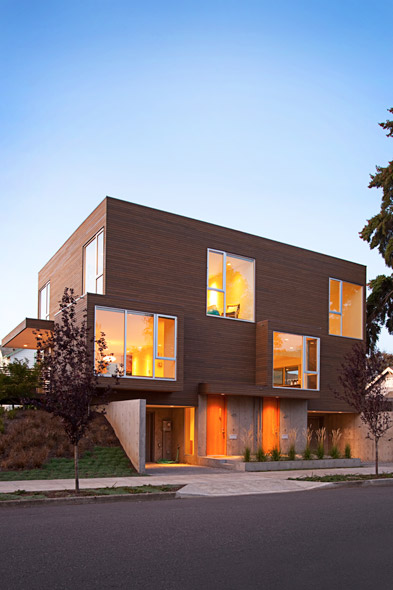 435 N. Shaver St. | Portland | 97227
Architect: PATH Architecture
Offered By: M Realty
Built 2009; 3 bedroom, 2.5 bath, 1912 square feet
Located directly across the street from Unthank Park in North Portland, The Park Box is a two unit row house constructed on a standard 50' x 100' corner Portland lot.
The placement on the site provides each unit with a large private deck on opposite ends of the site, one with a large yard. This arrangement provides the most privacy while allowing for the main floor to feel like a large indoor / outdoor room with the deck as an extended living space.
The design balances access to natural light and views of the park with the need for privacy by offsetting floor to ceiling windows to the side of each room to wash light into the space while minimizing direct views into the space from outside. The repeating pattern of windows on the faÇade places windows in different locations on the interior of the mirrored floor plans. On the east unit the main floor window on the south side is located on large stair landing, providing for abundant light washing the interior demising wall between units. On the west unit, the same main floor window occurs at the corner of the unit, creating an opportunity for an oversized wrap around bay window seat.
The entire building was pushed to the west on the site to preserve a large Douglas fir tree, providing an opportunity to extend a portion of the east unit out beyond the main volume of the box. The master bedroom extends out over the deck below to create a large covered outdoor dining space. Looking from the main floor towards the park the arrangement of windows and solid wall provides views primarily of the trees, sky, and grass in the park. From here you can almost begin to think that the space lies in meadow, forgetting that you are in a vibrant urban neighborhood.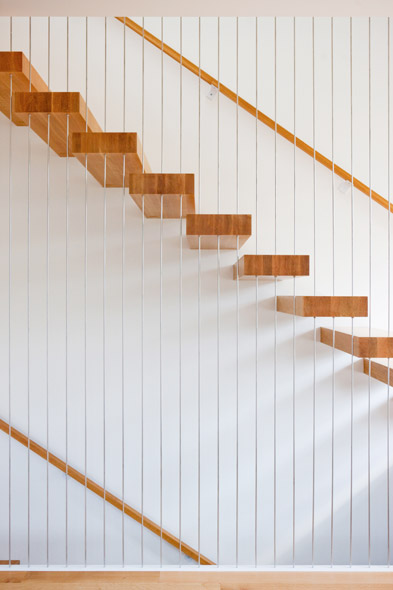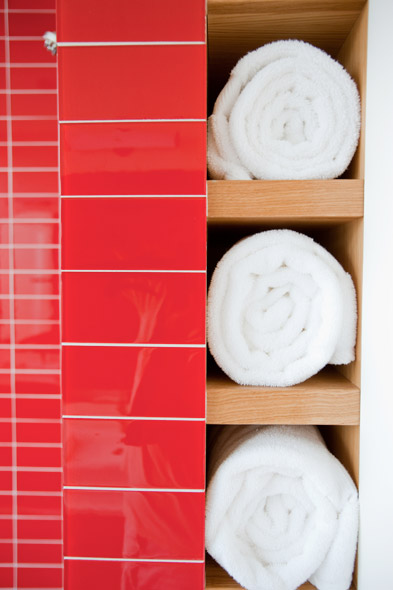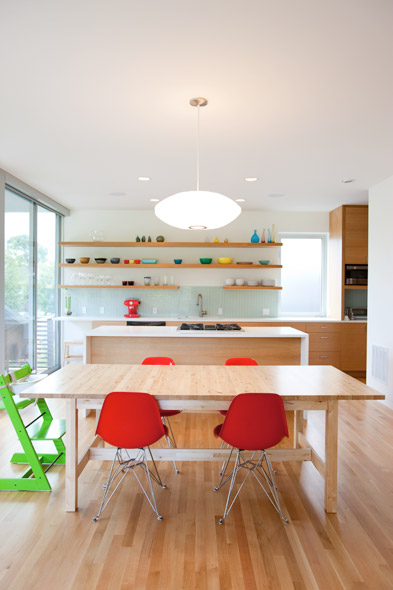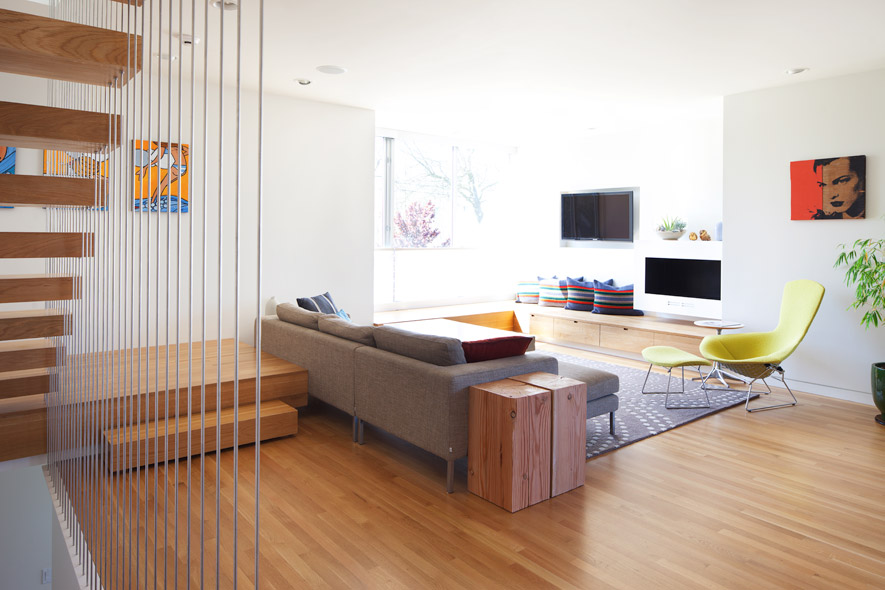 Photographs by Ty Milford